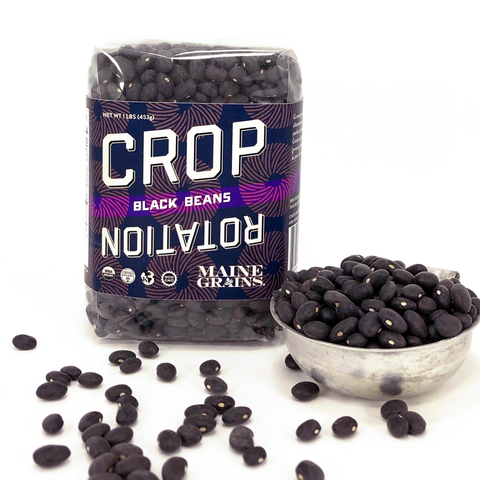 Organic Black Beans, 1lb bag
These Organic Black Beans are grown in the Northeast, in a crop rotation with grains. Crop rotation is one of the oldest and most effective strategies on the farm to maintain healthy plants and soils. It's the practice of growing small plots of different crops on the farm and rotating them from year to year in a planned sequence. Crop rotations limit pests and have economic as well as ecologic value. Grains and beans work magically together. Crop rotations utilize nature's most effective strategy for resilience, diversity! For farmers, rotations act like insurance, allowing for diverse income potential and weathering the unexpected. This tasty classic is hard to beat. Perfect with rice or rice substitutes such as farro, barley or couscous. 4 Pack contains four 1lb bags.
$31.37
$36.90
you save $5.53
Ingredients
Nutrition Facts
Certifications
What do our roast names mean?
At our solar-powered roastery in West Bridgewater, Massachusetts, our worker-owner team batch roasts and conducts production cuppings daily to bring out the best characteristics in each harvest. With four primary roast levels, we think there's a favorite here for everyone.
Medium Roast: expect the unique citrus, nutty, fruity, or floral notes of each coffee to shine through.
Full City Roast: you'll get a bit more of the caramel flavor that comes from the roasting process.
Vienna Roast: starts to bring the smoky aroma and smooth and rich body of a darker roast.
French Roast: with the natural oils fully expressed, it's an intensely dark and smoky experience akin to dark chocolate.